Dissolved Air Flotation (DAF) is a water treatment process that clarifies wastewaters or other waters by the removal of suspended matter such as oil or solids. The removal is achieved by dissolving air in the water or wastewater under pressure and then releasing the air at atmospheric pressure in a flotation tank basin. The released air forms tiny bubbles which adhere to the suspended matter causing the suspended matter to float to the surface of the water where it may then be removed by a skimming device.
DAF is very widely used in treating the industrial wastewater effluents from oil refineries, petrochemical and chemical plants, natural gas processing plants, paper mills, general water treatment and similar industrial facilities. A very similar process known as induced gas flotation is also used for wastewater treatment.
HUI DISSOLVE AIR FLOTATION CLARIFIER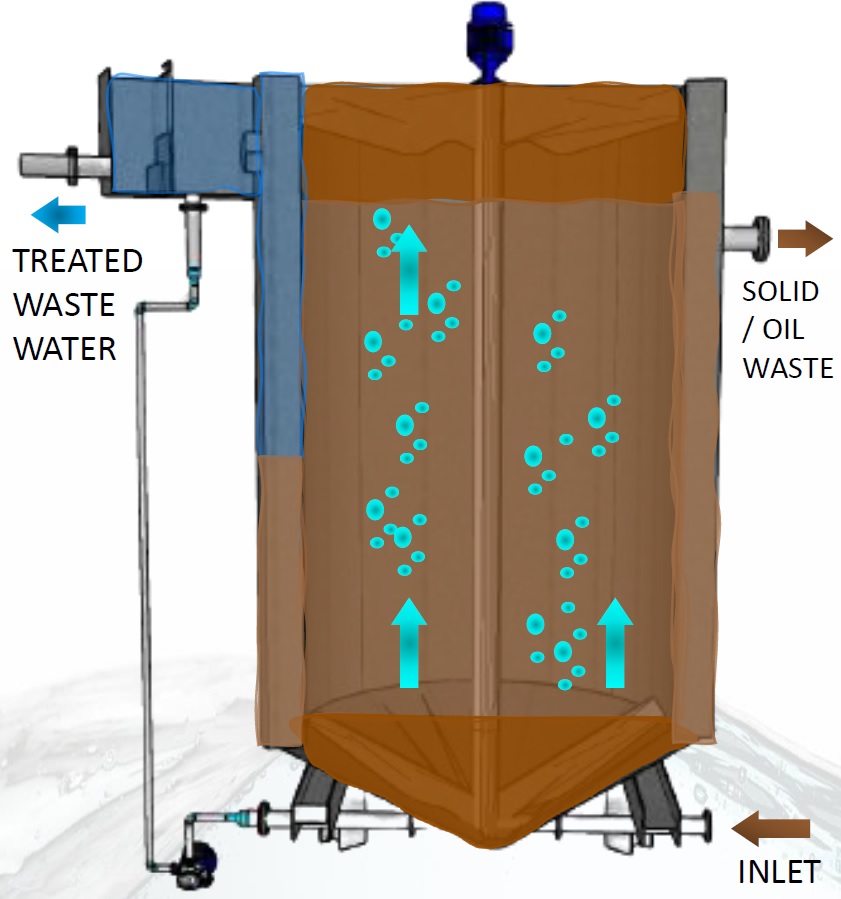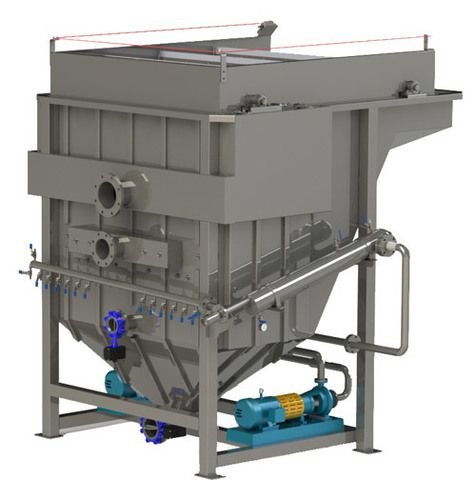 HUI DAF clarifier is a very effective system in removing suspended solids (SS), fats, oils, metals and non-soluble Biological Oxygen Demand (BOD) from a waste stream. Microscopic air bubbles are produced and mixed with incoming waste water. The air bubbles attach themselves to the contaminants which gives them buoyancy. The buoyant mixture of particles and air bubbles float to the surface and are removed by a skimming mechanism.
As the super saturated water enters the DAF, the pressure is removed and millions of microscopic air bubbles are produced. The bubbles become entrained in the solids, rise to the surface and form a bed of material that is skimmed into an isolated chamber or waste sludge collection. Our SnakeBlend™ and CAT systems offer the latest in design technologies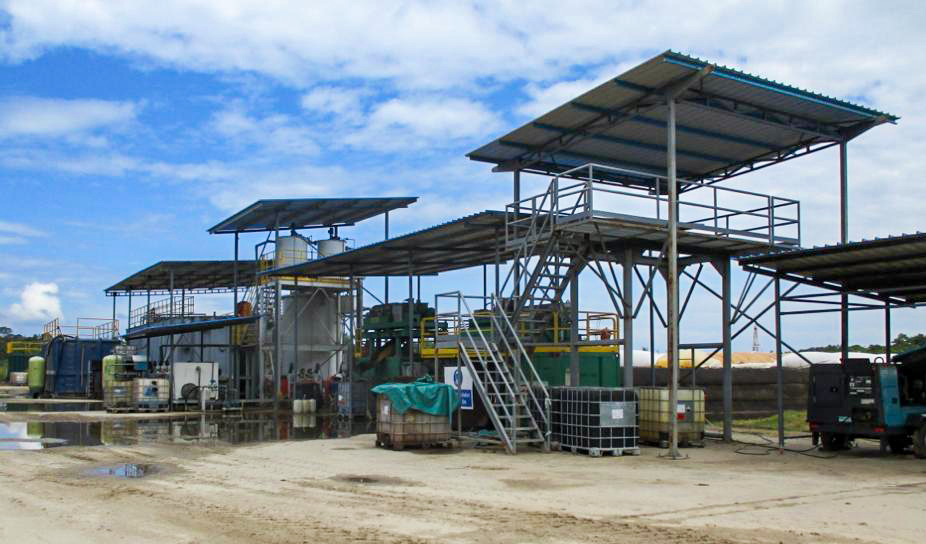 SYSTEM OPTION
Pre-Treatment:
A. Mixing coagulation floculation tank
B. Efficient chemical feeding
Monitoring sensor:
A. Flow rate
B. Sludge level
C. Effluent parameter
Surface DAF tank cover to contain and vent process gas
Access platforms and staircases
Other necessary customization are available with little impact on either delivery or cost
EXAMPLE
Automotive
Chemical Processing Plant
Food & Beverage
Frac Application
Mining & Mineral
Petro Chemical
Petroleum & Gas
Manufacturing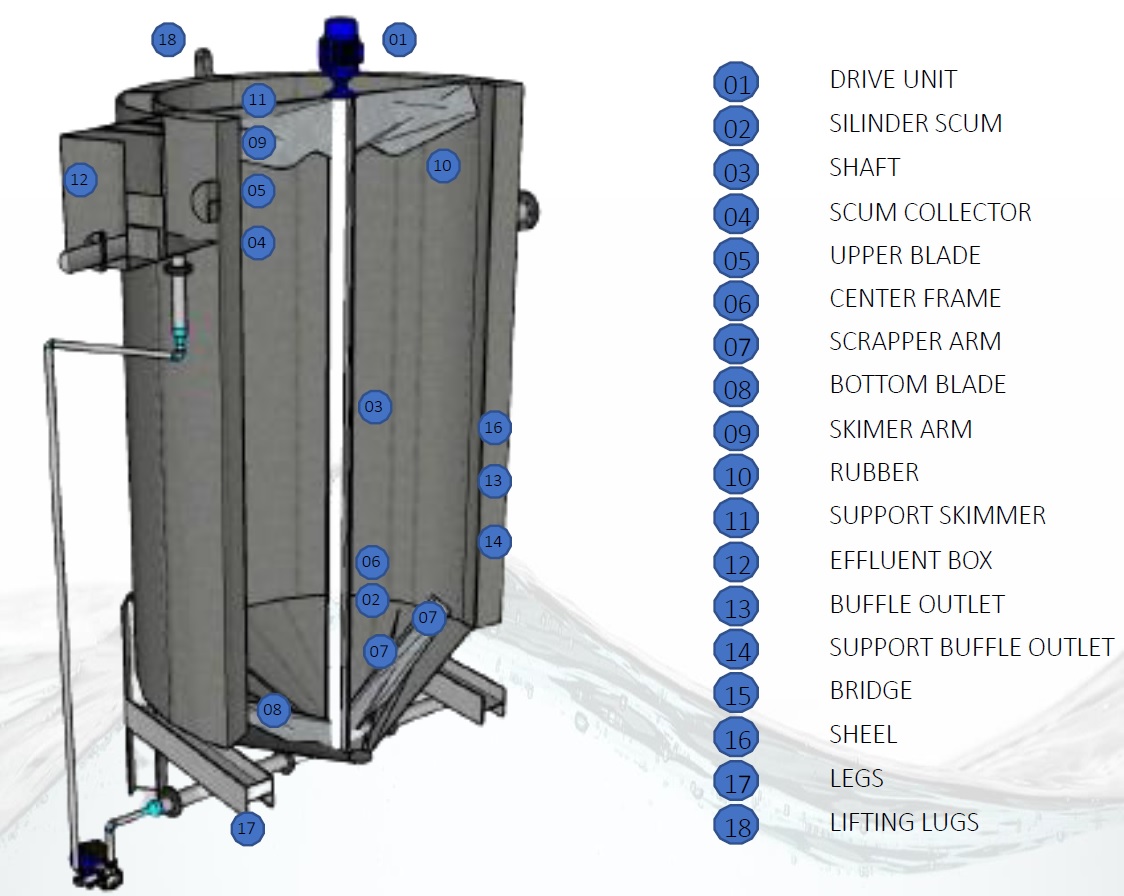 | | | | | | | | | | | | |
| --- | --- | --- | --- | --- | --- | --- | --- | --- | --- | --- | --- |
| DAF Model | Width | Length | Height | Inlet Ø | Outlet Ø | Sludge Ø | Float Ø | Empty Weight (lbs) | Operating Weight (lbs) | Surface Area (ft2) | Max. Flow Rate (GPD) |
| DAF-5E | 2 | 2 | 3 | 2 | 2 | 3 | 2 | 5,000 | 25,000 | 35 | 32,000 |
| DAF-5F | 6 | 6 | 4 | 2 | 2 | 3 | 2 | 5,000 | 25,000 | 35 | 32,000 |
| DAF-10E | 2.5 | 2.5 | 3.5 | 2 | 2 | 2 | 2 | 8,000 | 40,000 | 55 | 62,000 |
| DAF-10F | 8 | 8 | 4.5 | 2 | 2 | 2 | 2 | 8,000 | 40,000 | 55 | 62,000 |
| DAF-20E | 2.5 | 2.5 | 4.5 | 3 | 3 | 4 | 3 | 10,000 | 50,000 | 55 | 125,000 |
| DAF-20F | 71-81 | 71-81 | 71-81 | 3 | 3 | 4 | 3 | 10,000 | 50,000 | 55 | 125,000 |