Avista™ membrane chemicals include AvistaClean™ MF cleaners, RoCide™ biocides and AntiChlor chlorine scavengers.
All Avista™ membrane chemicals are compatibility tested in accordance with key protocols accepted by the industry's leading manufacturers. The industry's trusted membrane chemical dosing software, Avista™ AdvisorCi is used by trained technical engineers and Avista™ partners to provide accurate chemical projections.
We've expanded technical support and laboratory capabilities globally to include the Avista™ Black Box monitoring device, Avista™ Membrane Autopsy with Chromatic Elemental Imaging™, Avista™ NormRO data normalization and Avista™ OSCAR off-site cleaning and restoration.‍
The Avista™ approach to diagnosing, solving and validating membrane treatment solutions helps to determine the right membrane chemicals to achieve peak system performance and operator confidence.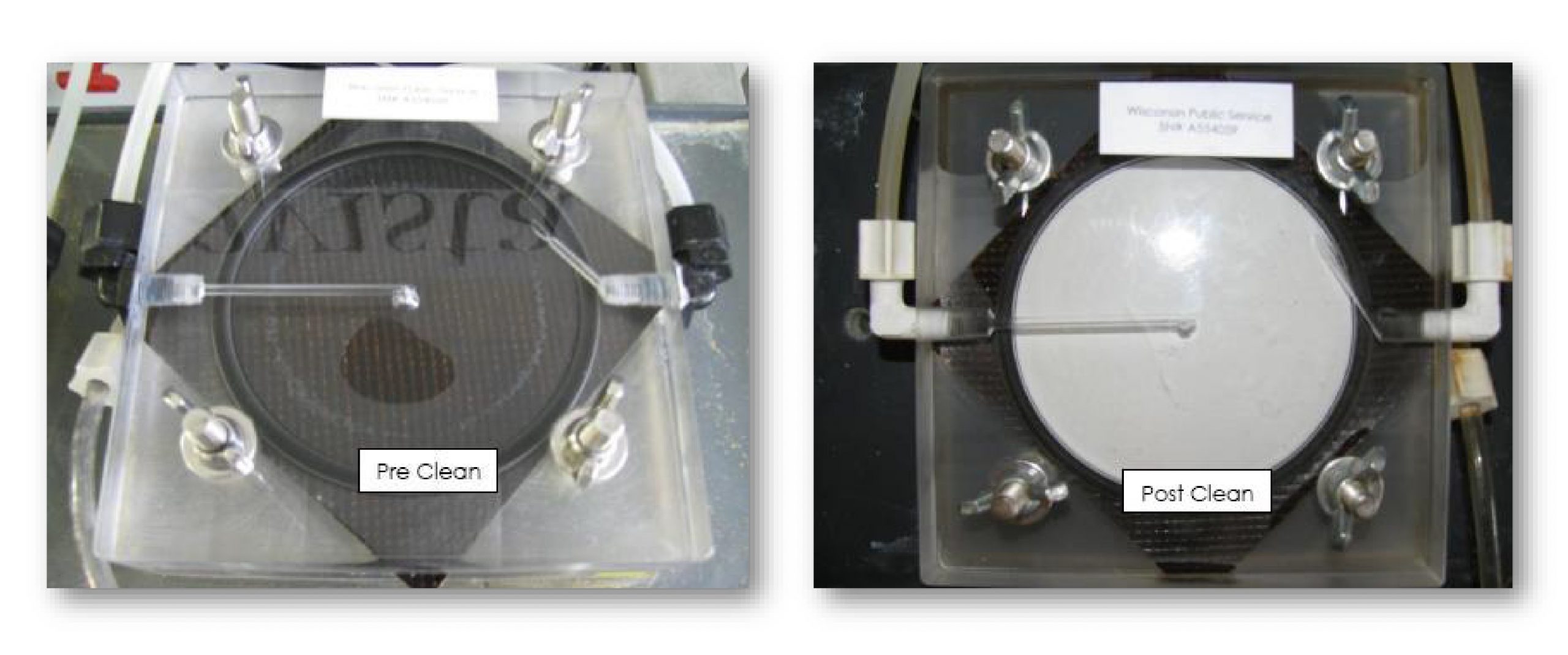 The Avista™ Vitec™ antiscalant line inhibits scale while also dispersing colloidal particles. The inhibition and dispersant properties of Vitec™ products help extend system run times, reduce cleaning frequency, and increase the productive life of of reverse osmosis (RO) elements. They are also highly effective at low dose rates. All formulations are NSF approved and UK Drinking Water Inspectorate (DWI) approved for specific products.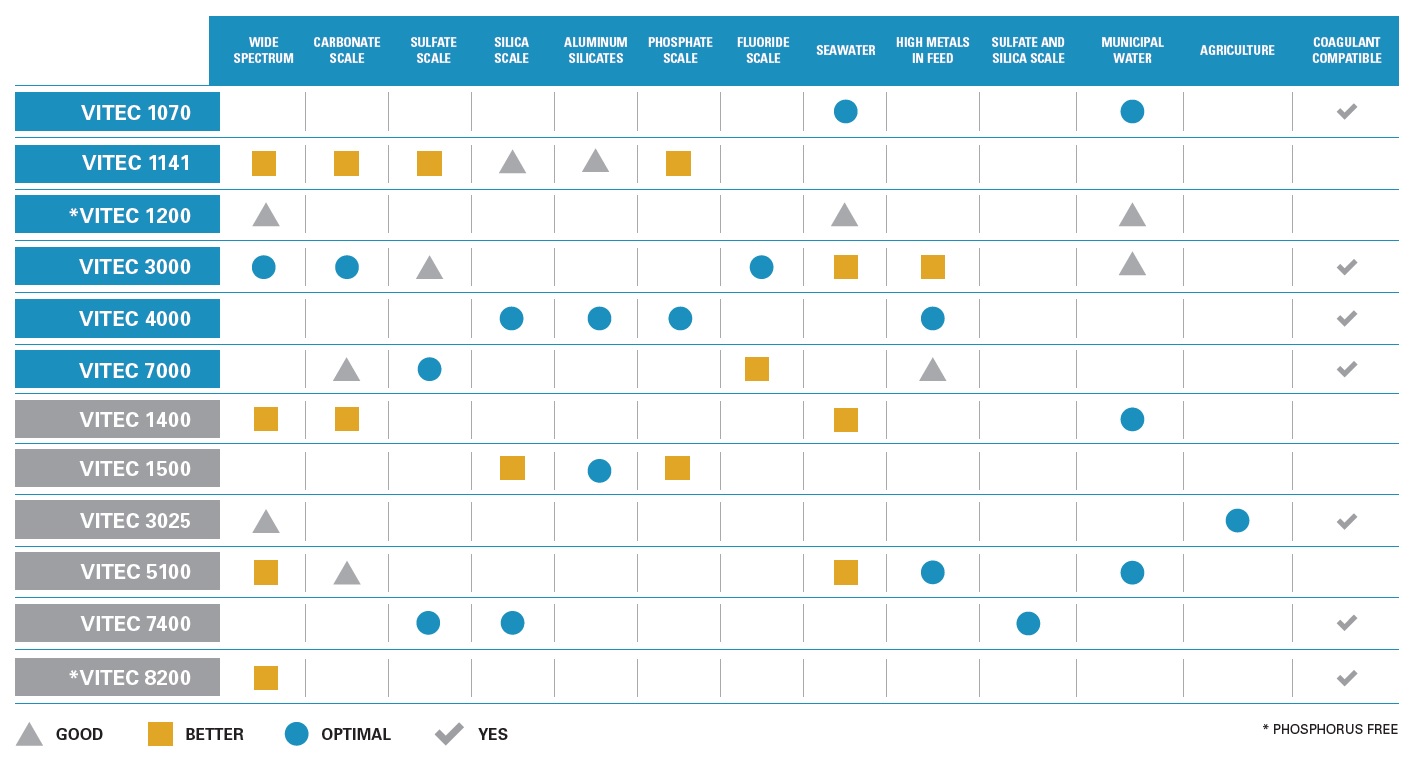 Avista™ RoClean™ cleaners provide efficient and cost-effective removal of many different foulants and scales. All products are low foaming and membrane compatible. These products come in a variety of pHs and the line contains a liquid and powder product for most foulants and scales. RoClean™ cleaners are highly buffered and contain a unique blend of ingredients that wet and break up foulant, suspend the foulant in solution and disperse the foulant to prevent redeposition. All formulations are NSF approved and/or EN12124 compliant for drinking water treatment chemicals for specific products.
Avista™ RoQuest™ coagulants are membrane compatible and improve the efficiency of multimedia filtration (MMF) equipment. Studies show that MMF equipment without coagulant addition will remove approximately 35% – 50% of particulates. A nominal dosage of a RoQuest™ coagulant may allow MMF equipment to remove over 97% of particulates.

AVISTACLEANTM MF CLEANERS
The Avista™ MF Cleaner line is formulated to remove foulants and can replace generic cleaners.
Our biocides may be applied intermittently via continuous injection or as a periodic addition to your clean-in-place (CIP) system.
Membranes can last for days or years depending on the care they receive. Chlorine in feedwater can permanently damage membranes, requiring them to be replaced. Unique Avista™ formulations remove free and combined chlorine from RO system feedwaters to protect membranes from oxidation damage. These chlorine scavengers are certified for use in systems producing potable water are odorless and stabilized to prevent off-gassing, making it ideal for indoor installation.
WOULD YOU LIKE TO LEARN MORE?